About this Site
Why be bored when you can be Aboard ?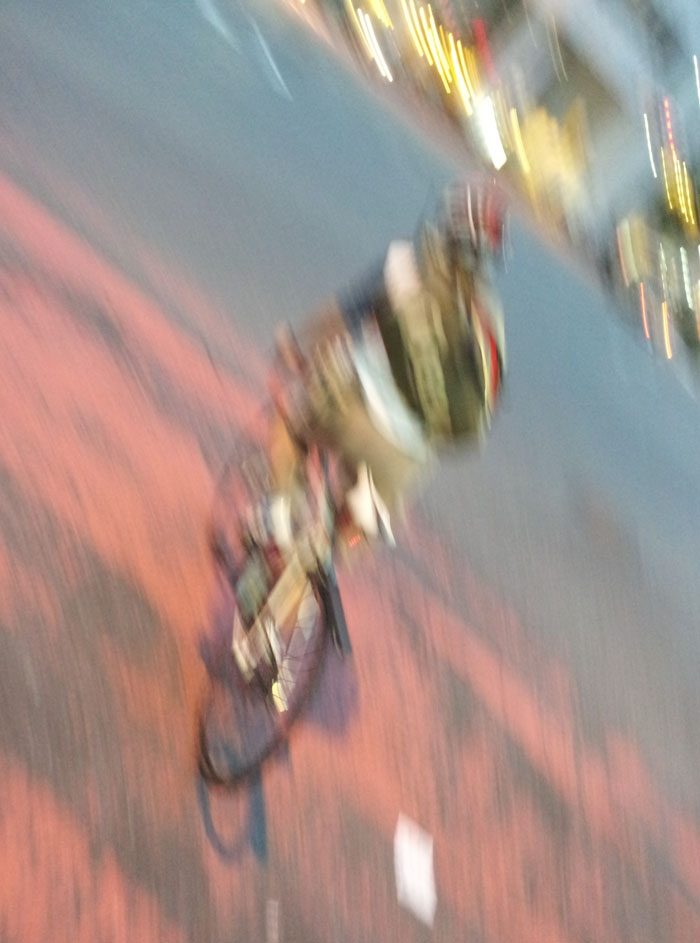 Bicycle Messenger in Shibuya, June 2013 (Enlarge)
A blog discussing the philosophy of artificial intelligence. Often presenting illustrative stories and thought experiments, or much longer stories such as my soon-to-be-published science fiction novel.
If you are interested in SciFi, you might want to participate in these conversations. For color, I'm also posting various photos from Japan. Please enjoy!
Four Main Topics:
Artificial Intelligence


I'm mainly just interested in strong AI, or "artificial general intelligence," which means a machine that can think for itself and is morally equivalent to a human being. Thus, I'm not particularly interested in problem-solving AI projects such as machine vision, robotics, natural language etc.

Philosophy, as it pertains to AI


Most philosophical issues relate in some way to AI, so everything is fair game. Would a human-equivalent machine need an immaterial spirit or soul? Would it have free will? What ethical rules would we need for interacting with AI? How would we know the AI is really thinking? Etc.

Science Fiction


I'm mainly interested in hard science fiction that has a philosophical edge to it. I don't like stories featuring faster-than-light travel, time-travel, mentalism or other spiritual things – unless the writer has a serious and detailed theory explaining how these things are possible. I'm not very interested in hero-versus-villain stories or the typical kind of fantasy story.

Japan


Lots of websites showcase Japan's pop culture – manga, otaku, gaming etc. Lots of other websites focus on Japan's beauty – Mount Fuji, Kyoto temples, colorful food etc. That's great and all, but Japan has much more to offer, so I want to try to show something different.